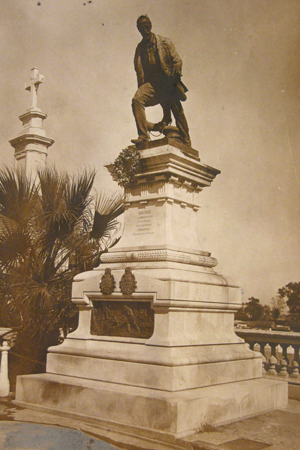 A cenotaph to Luis Viale once sat in Recoleta Cemetery but has since been moved. An Italian immigrant dedicated to business & banking, Viale was best known for his acts of bravery & saving people from certain death. His last courageous act was during the 1871 sinking of the U.S. steamship "America" off the coast of Montevideo after sailing from Buenos Aires. Seeing friend Carmen Piñedo de Marcó del Pont —pregnant & without a lifejacket— Viale gave his own away… & later drowned.
Now called the "Monumento a Luis Viale," it is currently found in Costanera Sur, dwarfed by the highrises currently under construction: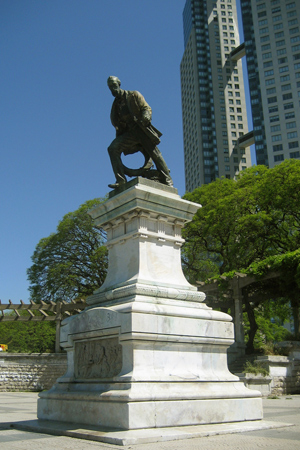 Top photo courtesy of the Archivo General de la Nación. Second photo courtesy of Gabriel Arango. As a sidenote, the great-grandson of the unborn child saved by Viale is Horacio Rodríguez Larreta, mayor of Buenos Aires from 2015 to present.