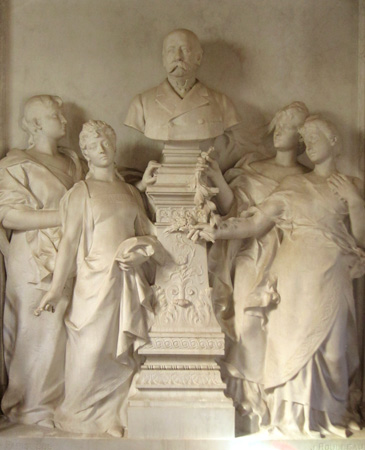 As a rule, important families placed their mausoleums along the wider walkways of Recoleta Cemetery for maximum impact… but of course exceptions exist to every rule. Perhaps no other space was available at the time of construction, but that didn't mean this branch of the Alvear family couldn't build on a grand scale. Just not as many people discover it today.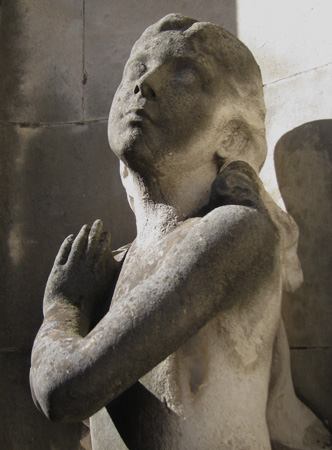 Diego Estanislao de Alvear came from a long line of Argentina's founding fathers. The family hailed from Andalucía where his great-great-grandfather founded the famous Alvear winery in Montilla (near Córdoba, photos below). Diego's grandfather held a high position in the Viceroyalty of the Río de la Plata & defended Spain against the forces of Napoleon in Cádiz, after losing most family & possessions when the frigate Mercedes was sunk by British naval forces. Diego's father, Carlos María de Alvear, was not on board the Mercedes & went on to help Argentina proclaim independence from Spain. He's buried at the entrance of the cemetery for all to see.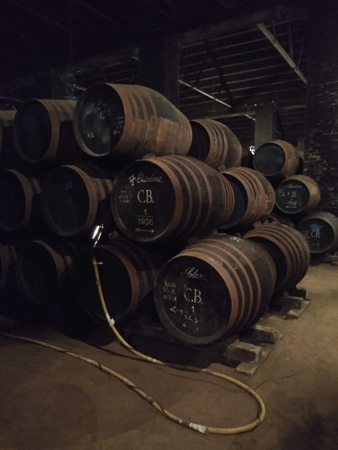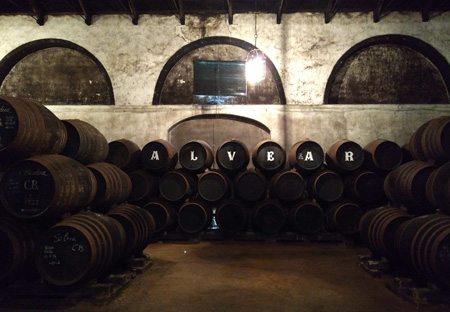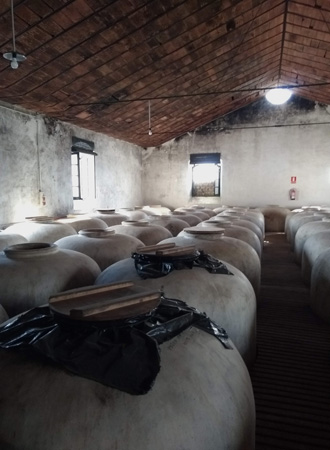 Diego de Alvear passed away in 1887 after marrying into an even richer family, founding the Club del Progreso & serving in the Senate. The family hired French architect Albert Ballu to design their grand mausoleum in 1889, who would also be responsible for the Argentina pavilion at the World Expo in Paris that same year. So grand & inspiring, the pavilion was deconstructed, shipped to Argentina & rebuilt on Plaza San Martín to become a new home to the Museo de Bellas Artes in Buenos Aires. The family certainly knew how to pick the most popular architect for the time.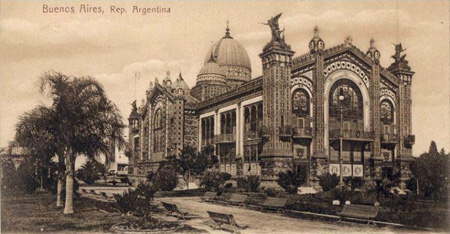 Even more surprising is the interior sculpture, difficult to appreciate due to the mausoleum's doors. But take a peek inside. Signed by Jules Roulleau in 1889, four figures of women in mourning surround a bust of Diego de Alvear. Some sources claim them to be sisters, but since he only had three they are likely allegorical representations of sorrow.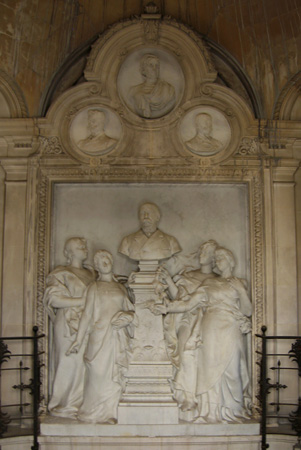 How to find this hidden masterpiece? Look for the dome… while on the main walkway between the central Christ statue & Rufina Cambacérès (also on the way to Eva Perón), look up & left to find a large dome & you're almost there: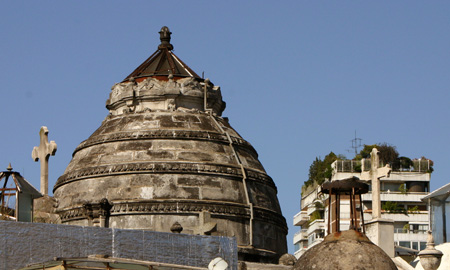 More photos of this fantastic & forgotten mausoleum on Alejandro Machado's blog dedicated to French architects in Argentina.
Leave a Comment