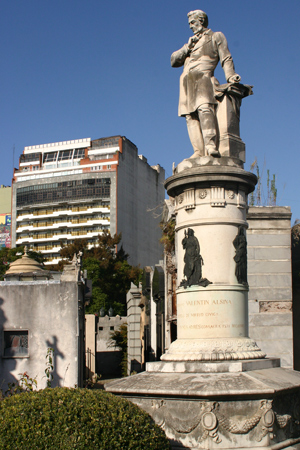 Born in 1802—a few years before independence from Spain—Valentín Alsina studied law & obtained his first government post under the presidency of Bernardino Rivadavia. Short-lived, politics became much more complicated after Rosas took charge in 1829. Although Alsina formed part of the opposition to Rosas, he was protected by his father-in-law, Manuel Vicente Maza… an early Rosas supporter who switched sides & was eventually assassinated by Rosas' troops.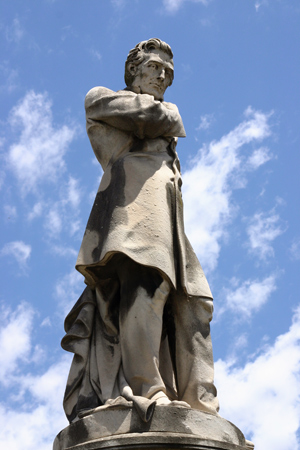 Arrested & imprisioned, Alsina managed to escape to Uruguay in 1837 where he continued to oppose Rosas in the newspapers, along with other exiles like his neighbor in Recoleta Cemetery, Florencio Varela. After the defeat of Rosas in 1852, Alsina returned to Buenos Aires to oppose Urquiza as well. He was elected Governor of Buenos Aires but served for only a brief period due to another uprising.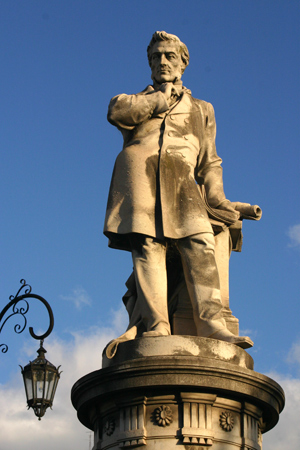 The following year Alsina presided over the committee which adopted the first provincial constitution, separating Buenos Aires from the rest of Urquiza's Confederación Argentina. During this period, he oversaw the opening of the first rail line in Argentina & brought back the remains of his former boss, President Rivadavia, for burial in Recoleta Cemetery.
After winning the 1859 Battle of Cepeda, Urquiza forced Buenos Aires to join the confederacy & Alsina had to step down. But he continued in government & occupied the top spot in the national Senate where Valentín sweared in his son, Adolfo Alsina, as Vice-President under Domingo Faustino Sarmiento. He passed away soon after in 1869. Of his numerous contributions to Argentina, Alsina is probably best known for being the first director of the provincial institution which would later become the National Library as well as the author of the nation's first penal code.
Alsina's statue by Belgian sculptor Jacques de Braekeleer shines after a thorough cleaning in 2011: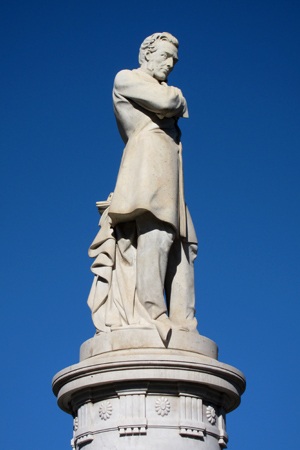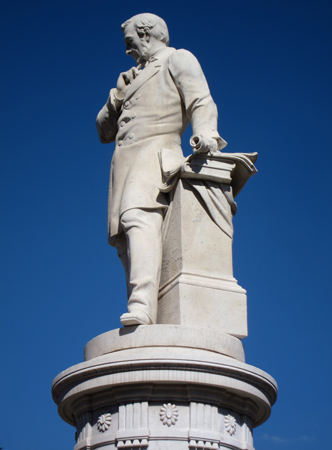 Update (19 Aug 2014): The Biblioteca Digital Trapalanda (part of the Biblioteca Nacional) recently made the following image from 1876 by photographer Christiano Junior available. Wish those trees were still around!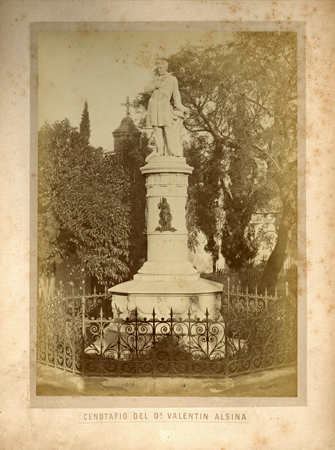 Leave a Comment