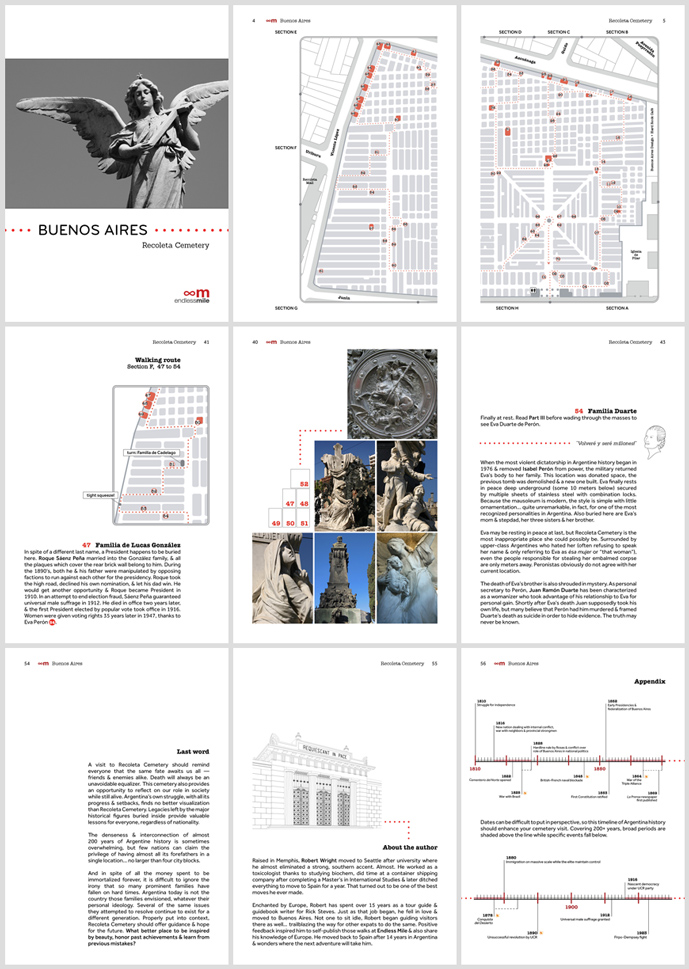 A list of occupants inside Recoleta Cemetery reads like a Who's Who of Argentine history & society. The elite, an aspiring middle class, friends, enemies & those who contributed to the general welfare of Argentina all share space in a miniature city of mausoleums & monuments.
During this self-guided visit, you'll stroll past Presidents & politicians (some naughty, some nice), Nobel Prize winners, literary greats, entertainers, scientists, military leaders, sports figures & even some who died tragically. The cemetery's most famous resident, Eva María Duarte de Perón —simply Evita to her devotées— even had a bizarre post-mortem journey before finally resting in peace in Recoleta.
Want to learn more? Get all the details in our recommended map & pdf guide. The authors of this blog are proud to have guided more than 1,500 people through Recoleta Cemetery… join in!
Comments closed