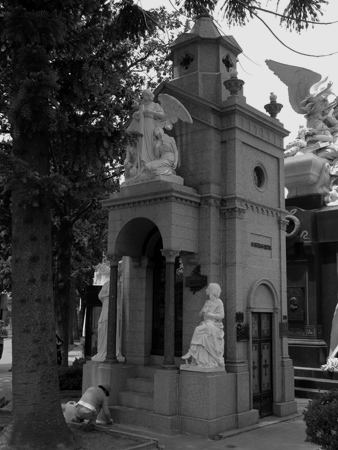 Like so many other occupants of Recoleta Cemetery, the López Lecube family owned large tracts of land in Argentina —theirs happened to be in the Province of Buenos Aires near the town of Puan. The remarkable thing about this tomb is its sculptures by Dolores "Lola" Mora… the only ones she ever did for a cemetery.
Dolores Mora, born in the province of Tucumán in 1866, received a grant from Congress to continue her art studies in Rome. By 1898 her most famous professor was Giulio Monteverde who did the crucifixion statue in the cemetery's chapel: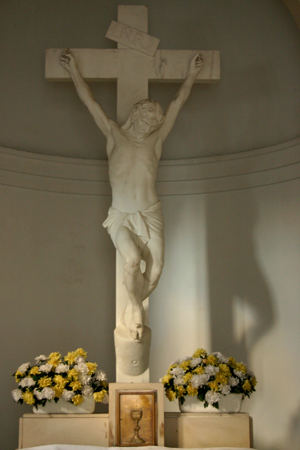 Lola Mora returned to Buenos Aires with her first public commission in 1903—a fantastic fountain depicting the birth of Venus titled "Las Nereidas." Unfortunately the fountain was installed in a poor location for such a monumental work & was moved to Costanera Sur six years later. Some say that the naked figures on the fountain caused a scandal, but it was more likely a personal attack on Mora who had fallen out of official favor. She supervised the move, & the fountain continues to impress over 100 years later: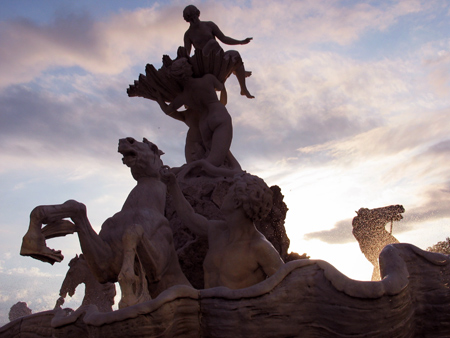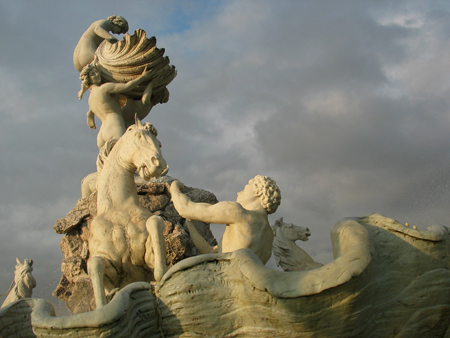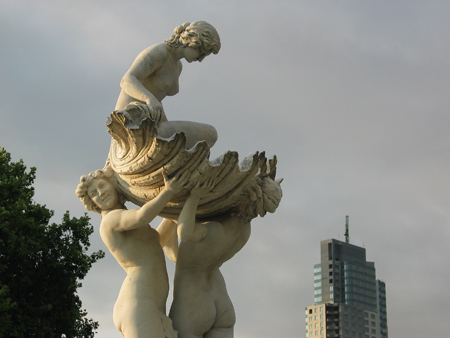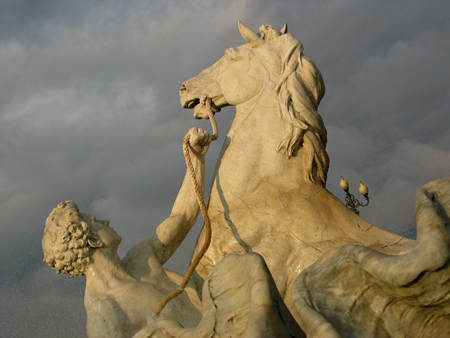 Moving the fountain was only the first of a series of public snubs Lola Mora suffered. The government refused to pay her for commissions, statues already in place on the steps of Congress were moved to faraway province, she was forced to sell her studio in Rome to pay debtors & project after project was denied her. Times & styles had changed, plus the affiliation with President Roca did her little good in later years. Lola Mora died in 1936 with no fortune or fame.
The statues for the López Lecube vault were commissioned in 1912 already after her luck began to turn. At least they are a significant addition to the artistic heritage of the cemetery. Signed by Mora during her brief marriage to Luis Hernández Otero, she was 15 years older than him & later discovered he was cheating on her. Obviously it didn't last. The statues have been recently cleaned, making the signature almost invisible. Sometimes a bit of grit adds character: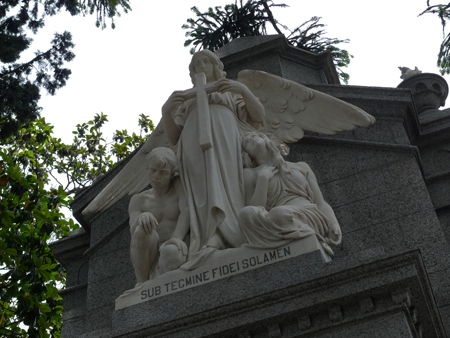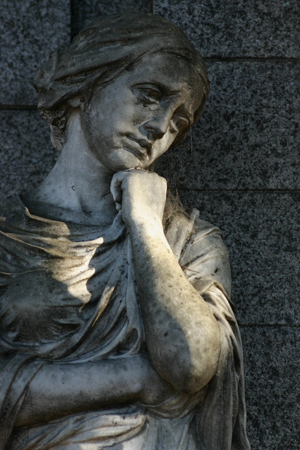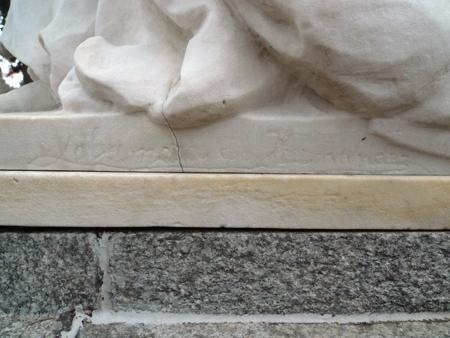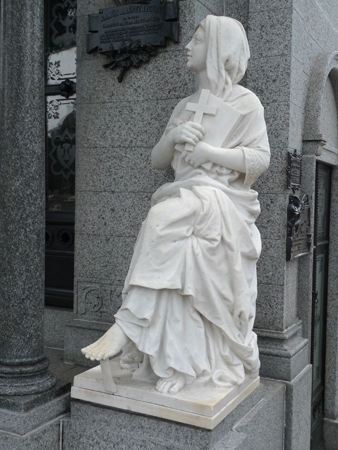 Update (24 Oct 2011): During a recent visit to San Miguel de Tucumán, I was able to visit the crypt of Lola Mora in the Cementerio del Oeste: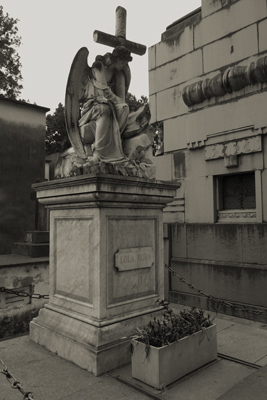 For more info about the fascinating life of Lola Mora, watch this episode of bio.ar produced by the government-sponsored Encuentro channel (in Spanish).
1 Comment